Le Vibrateur Electrique Monophasé s'utilise dans de nombreuses applications industrielles lorsqu'une alimentation triphasée n'est pas disponible.
A 220 V motor has the same reel structure as a three-phase motor, with a leading power factor capacitor added to simulate the third phase. Because it works simultaneously with the engine, it is also called a "permanent capacitor".

To make sure your electrical customization and motor work properly, you must, however, meet the following requirements:
Check that the maximal power output of the motor does not exceed 1.000 W;

Set capacitor capacity in microfarad (µF), according to the motor's working moment;

Add a start capacitor to enhance the starting torque beyond 16 Kgcm of the working moment.
Attention toutefois, ce condensateur ne doit pas rester sous tension après le démarrage car il y a risque d'explosion.
Il est fortement recommandé de faire usage d'un condensateur de démarrage à relai intégré pour palier tout risque. Il suffit simplement de le brancher en parallèle sur le condensateur permanent.
Finally, it is important that you check the capacitor's efficiency (or capacitors, if your capacitors are connected in parallel).
Measure the tension with a voltmeter at the pole of each capacitor: tension must be of at least 240 V (when the motor turns idle). If tension is below 240 V, you must increase the capacity; if above, you must decrease it.

Characteristics of a Single-phase vibrator
Whatever the application, you need to properly size your motors according to your total load, first moment of area and eccentricity.

Once you have chosen your motor, pay attention to its working moment (Kgcm) and maximal power: those values actually determine the capacity of the capacitors.

Check our tables for a summary of the average approximate value of a given centrifugal force Those will help any user without an access to the datasheet of their motor.

Each manufacturer uses slightly different types of reels and eccentric weights, which may affect the capacitive value of the capacitor.
Consultez toujours la fiche technique de vos moteurs afin de respecter les préconisations constructeur comme gage supplémentaire de fiabilité.
Ces tableaux ne constituent en aucun cas un guide exhaustif. Ainsi donc la responsabilité de la société VIBRAXTION sur la réalisation d'un branchement matériel ne peut être engagée.
Dès maintenant, nos techniciens sont joignables pour vous fournir un vibrateur monophasé conçu dès l'origine pour fonctionner sur 220V.
Indicative data for single-phase 3000 rpm vibrator
rpm
Poles
Centrifugal force (Kg)
Working moment (Kgcm)
Static moment (Kgmm)
Max power (Watts)
Permanent capacitor
µF
Start capacitor
µF
3000
2
100
2
10
165
10
X
3000
2
200
4
20
200
12
X
3000
2
300
6
30
300
16
X
3000
2
500
10
50
500
16
X
3000
2
800
16
80
800
25
X
Indicative data for single-phase 1500 rpm vibrator
rpm
Poles
Centrifugal force (Kg)
Working moment (Kgcm)
Static moment (Kgmm)
Max power (Watts)
Permanent capacitor
µF
Start capacitor
µF
1500
4
100
8
40
90
3.15
X
1500
4
200
16
80
200
5
X
1500
4
500
44
220
250
12
32
1500
4
700
56
280
450
16
96
The single-phase electric vibrator expertise, by Vibraxtion
Manufacturers usually offer a range of single-phase vibrating motors, so that you don't have to take care of the tedious calculations and manipulations.

It is however crucial, in the case of single-phase networks, that the motor has the correct dimensions:
An unsuitable total load, first moment of area or eccentricity may lead to motor disruptions during your applications.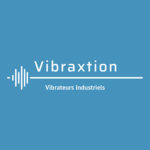 Vibraxtion strongly focuses on its clients' needs. This is why, today, the company can now offer such a wide range of vibrators. In this way, Vibraxtion is able to accompany both integrators and end-users in their industrial processes all the way.
Contactez-nous immédiatement pour un conseil technique concernant vos projets. N'hésitez pas à nous laisser votre avis sur notre page Linkedin conçue à cette fin ou à partager notre site sur les réseaux sociaux.