Vibraxtion Industrial Vibrating Tables: VTV-I
VIBRAXTION specifically developed a range of Industrial Vibrating Tables that are perfect for compacting big-bags or removing air pockets in nuclear facilities, as well as for mechanical tests (accelerations, variable amplitude frequency).
Our Industrial Vibrating Table can adapt to the load and dimensions of your applications. Indeed, we manufacture vibrating tables of up to 4000×6000 upon request. They can either be delivered "bare" (single-frequency) or with a frequency converter in its control panel (variable frequency, 0 to 9000 rpm, from 0 to 150 Hz).
This way, our VTV-I Industrial Vibrating Tables are perfect for all your conveying mechanical tests. Our clients also use them for operations such as packing, removing air pockets or packaging of powdered matter.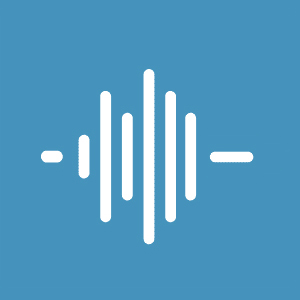 Vibraxtion développe ses tables vibrantes et vibrateurs en France pour offrir à ses partenaires l'expertise et la solution la plus adaptée à leurs besoins.
Thanks to thorough technical studies, we are able to offer tables for vibratory tests that comply with ISO norms, and more specifically the ISO 2247 et 8318 norms that evaluate the characteristics of packagings according to their resistance to vibrations. This way, such tests allow to evaluate how well your packagings can resist to vibrations and repetitive impacts.
For more information, check our catalog to find out what industrial vibrating table best fits your application, or contact us now to receive more details.
Description:
Aluminum casing (4 sides), epoxide paint;

Steel "UPN" chassis, epoxide paint;

Steel or Stainless Steel 316 tray;

Vibrating table with thermal treatment, machine-welded;

Adjustable fixings or stop brackets to fix your product available on request;

Stainless Steel feet, with non-slip coating or steel saddle supports;

Unidirectional and multidirectionnal vibrations;

2 vibrating motors (0-9000 V/min, from 0 to 150 Hz);

Max. Load: 12,000 Kg

Control panel with frequency converter, circuit breaker, potentiometer, warning light…

Our tables come with the following certificates: ISO 9001, CE (motors) and ATEX (Ex II 3 GD) (motors)

Industrial Vibrating Tables from the VTV range are available in their "bare" version, without a control panel.
Today, the biggest players of the French precast industry have chosen to trust Vibraxtion for all their mechanical tests, compacting of bulk matter or removing air pockets from nuclear waste

:
HD DISTRIBUTION: Unidirectional vibrations, to pack bulk powdered matter into 1500 kg BIG-BAGS.
NUCLEAR POWER PLANT (Bugey and Fessemheim): air pockets removal from concrete, or to compact sand in casks for matter of low radioactivity.
EIRICH: Industrial vibrating tables on portable scale, to compact BIG-BAGS that contain bulk powdered matter (2000 kg).
DAHER: Vibrating table to pack sand into compartments to treat nuclear waste.