Eurovibra VR Pneumatic Roller Vibrator
The Eurovibra VR Pneumatic Roller Vibrator line currently features over 9 models. Want to acquire or replace equipment? We will be happy to put our knowledge in service of all of your needs!
Contact us today to receive technical advice on your current projects. Our Eurovibra VR Pneumatic Roller Vibrators are in stock and ready to be shipped upon request.
To this day, the VR range is a reliable alternative to ball vibrators for breaking up bridges and hourglass-like conglomerates inside hoppers: thanks to their superior centrifugal force, materials that usually are hard to treat the classic way can be vibrated without occupying more space.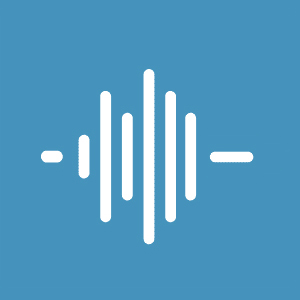 Vibraxtion développe ses tables vibrantes et vibrateurs en France pour offrir à ses partenaires l'expertise et la solution la plus adaptée à leurs besoins.
Generally speaking, the Eurovibra Pneumatic Roller Vibrator fits the needs of the following industries:

This vibrator from the VR series has a maximum centrifugal force of 783 kgf (7.68 kN).
This is why those Eurovibra VR Pneumatic Roller Vibrators are a reference when it comes to conveying materials that cannot be easily treated in air-filtered, lubricated networks, through the action of gravity.
Thanks to their disk of treated steel that runs on steel tracks, you are guaranteed to get the best performance in every possible mounting position.
To top it up, as a guarantee of quality, our products are 100% manufactured in the EU.
Applicable standards and quality
This is why our vibrators conform with the most recent international and European Standards (EN) laws.
Moreover, the Eurovibra VR Pneumatic Roller Vibrator observes the most restrictive norms.
Directive: CE – Atex – Ex II 3 GD.
In this regard, Eurovibra pneumatic vibrating motors are adapted to applications in potentially flammable environments, zones 22 included. Check out our catalog now to find out what Eurovibra VR Pneumatic Roller Vibrator best fits your needs.
To this day, Eurovibra motors have become a world benchmark in terms of adaptability and quality in the industry sector.
The Vibraxtion expertise
Whatever your feasibility study is, Vibraxtion is committed to helping you and giving you full satisfaction.

Vibraxtion is above all the preferred partner for integrators in charge of the strictest industrial applications.

Besides, Vibraxtion makes it possible for distributors to find Vibraxtion products that will fit the standards set by their customers.

And finally, Vibraxtion provides all users with its expertise in industrial vibrators to best address their needs.
Contact our experts now to find out what vibrating motor best suits your application and your needs in industrial equipments.
Ref Vibrateur pneumatique Eurovibra : VR17 – VR29 – VR47 – VR78 – VR97