Single-phase electric network vibrator 220 V
When three-phase feeding is unavailable, our Single-phase Electric Vibrators can still be used for numerous industrial applications.
Contact us now to order your single-phase vibrator especially intended to run at 220 V.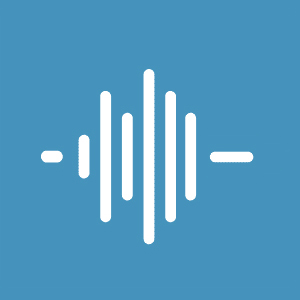 Vibraxtion développe ses tables vibrantes et vibrateurs en France pour offrir à ses partenaires l'expertise et la solution la plus adaptée à leurs besoins.
Generally speaking, a single-phase vibrator has a maximum centrifugal force of 1350 kgf (13.5 kN), and fits the needs of the following industries:
Vibraxtion ensures the proper functioning of its single-phase vibrators for your application
A 220 V motor has the same reel structure as a three-phase motor, with a leading power factor capacitor added to simulate the third phase. Because it works simultaneously with the engine, it is also called a "permanent capacitor".
To make sure your electrical customization and motor work properly, you must, however, meet the following requirements:
First, check that the maximal power output of the motor does not exceed 1,000 W;

Next, set capacitor capacity in microfarad (µF), according to the motor's working moment;

Then, add a start capacitor to enhance the starting torque beyond 16 Kgcm of the working moment.
However, due to potential explosion risks, please make sure that the capacitor does not remain powered on after it was turned on. To avoid any risk, we highly recommended that you use a
start capacitor with built-in relay
: simply connect it in parallel, onto the permanent capacitor.
Contact us
today to receive technical advice on your current projects.
The Vibraxtion single-phase offer
To this day, we offer a range of single-phase vibrating motors, so that you don't have to take care of the tedious calculations and manipulations. 

Once you have chosen your motor, pay attention to its working moment (Kgcm) and maximal power: those values actually determine the capacity of the capacitors.

It is indeed crucial, in the case of single-phase networks, that the motor has the correct dimensions: an unsuitable total load, first moment of area or eccentricity may lead to motor disruptions during your applications.
This is why the Vibraxtion Single-Phase Electric Vibrators are a reference for all applications where three-phase feeding is unavailable. Contact our experts now to find out what size your industrial vibrator should be to best suit your application.
To top it up, as a guarantee of quality, our products are 100% manufactured in the EU.
Applicable standards and quality
This is why our vibrators conform with the most recent IEC and EN laws.
Moreover, our single-phase electric vibrators observe the most restrictive norms.
Directive: EAC – CE – IEC – IECEx – Ex II 3 GD.
In this regard, Visam electric vibrating motors are adapted to applications in potentially flammable environments, zones 21/22 included. Check out our catalog now to find out what Single-phase vibrator best fits your needs.
To this day, Vibraxtion have become a world benchmark in terms of adaptability and quality in the industry sector.
The Vibraxtion expertise
Whatever your feasibility study is, Vibraxtion is committed to helping you and giving you full satisfaction.

Vibraxtion is above all the preferred partner for integrators in charge of the strictest industrial applications.

Besides, Vibraxtion makes it possible for distributors to find Vibraxtion products that will fit the standards set by their customers.

And finally, Vibraxtion provides all users with its expertise in industrial vibrators to best address their needs.
Contact our experts now to find out what vibrating motor best suits your application and your needs in industrial equipments.
Ref Single-phase Vibrators: SPV, SPEX, SPX-50, MVE, VY-AMV
Brands: Oli, Vibraxtion, Visam