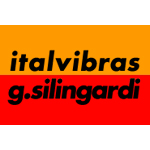 Italvibras vibrating motors offer the widest range of electric vibrators on the market for machinery manufacturers.
Italvibras, The Ultimate Guarantee of Quality
Thanks to its ability to design and produce its own in-house product range, Italvibras has become a world benchmark in the vibratory industry sector.
This is why Italvibras vibrating motors can offer the widest range of electric vibrators on the market to machinery manufacturers and vibratory set-ups.

Since 2006, all vibrators from the MVSI, MVSS and M3 range comply with the ATEX IEC EN 61241-0 et 61241-1 standards.

In this regard, each motor is certified and can be used safely in dusty and potentially flammable environments (ATX II 2 D Certification).
The Italvibras Vibrators range
Italvibras MVSS Stainless Steel Electric Vibrator

MVSS vibrators offer the widest range of vibrator bodies and external components made of 316 L Stainless Steel on the market.

Generally speaking, the Italvibras Electric Vibrator fits the needs of the following industries:

Agri-food
Chemistry
Pharmaceutical

This vibrator from the MVSS series has a maximum centrifugal force of 1463 kgf (14.4 kN).

This is why those Italvibras MVSS Stainless Steel Electric Vibrators are a reference when it comes to applications in clean rooms, and in highly corrosive or saline environments.

With this range of unbalance motors, you are guaranteed to get the best performance under any operating condition.
Contact Vibraxtion for your inquiries on Italvibras products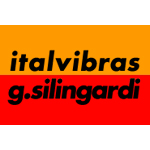 To conclude, Vibraxtion offers its clients and industrial distributors the complete selection of Italvibras products in France, at the best rates.
Contact us today to receive technical advice on your current projects. Our Vibraxtion products are in stock and ready to be shipped upon request!